I'll try to explain how the CVT works and how Kalkal pulley adds power especially on your topspeed.

Above is the actual picture of Driveface(Right) and Vario/Pulley (Left).Ang kinakalkalan dito is yung pulley kung saan dun umiikot yung Bola(weights).Now to refresh on how the centrifugal Force works here's a video explaining it.

Now looking at the diagram below. Notice that if the the same roller weights are being used. There will be a tremendous difference between a stock pulley and a kalkal pulley. Kasi pag sa kalkal na pulley yung roller weights mo have no restrictions at all. it can go higher compared to the stock pulley. It then gives the belt a more distance from the center to the outer diameter of the pulley. Ibig sabihin mas mataas or malayo na yung belt mo dahil mas naitutulak na nang husto yung pulley sa driveface.
Below is the initial/starting phase of your variator assembly. pag naka stop ang scooter mo ganito itsura nya sa loob ng CVT. yung belt mo nasa baba pa. Maliit na diameter lang ang nasasakot.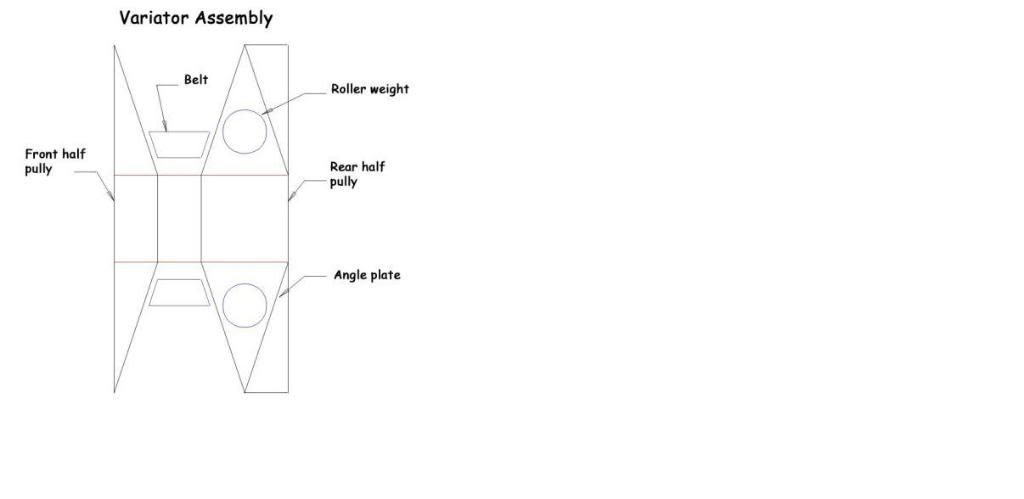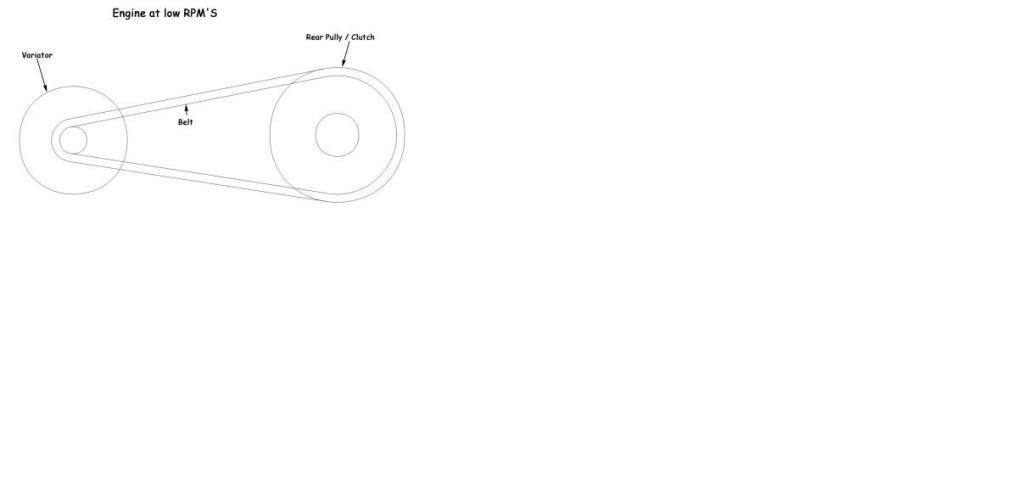 Ngayun pag naka high RPM ka na yung roller weights mo hahagis na yan sa dulo ng pulley mo hanggang maabot nya yung restrictions mo at hanggang mag dikit din yung drive face at pulley. ito na yung topspeed mo. Wala ng itataas pa yan. Sa iba indi nag didikit yung driveface at pulley kasi yung roller weights nya nakarestrict. eventhough kaya pa naman ng makina i hagis palayo sa center yung roller weights dahil may restrictions di nya magawa. Ang pag kalkal ng pulley ang isa sa ginagawa ng maraming scooter tuner. Yung ramp ng roller weights at angle ng Pulley ang inaayus ng mga scooter shop. Pag mali din ang pagkaka reangle may masamang epekto din ito. pwedeng masira ang belt mo kaagad. at pwede din mag-ubos ka ng reoller weights.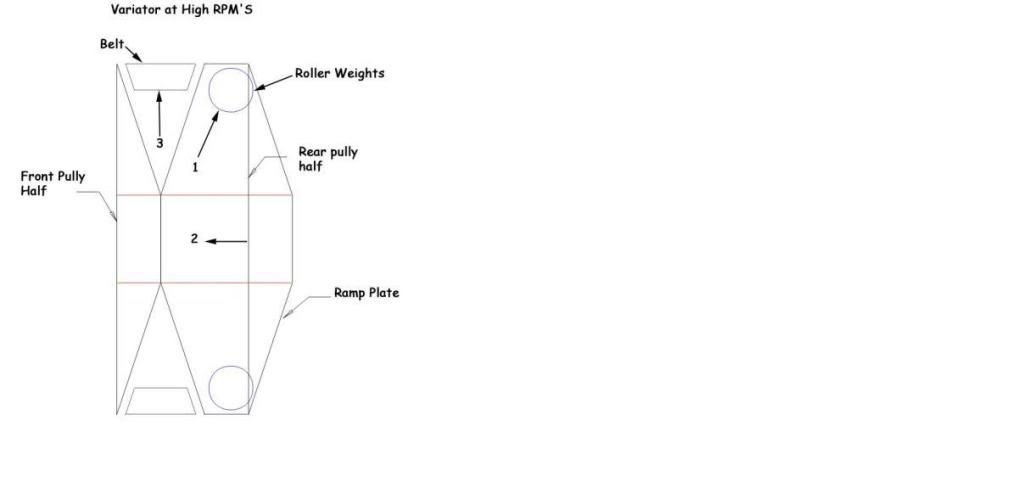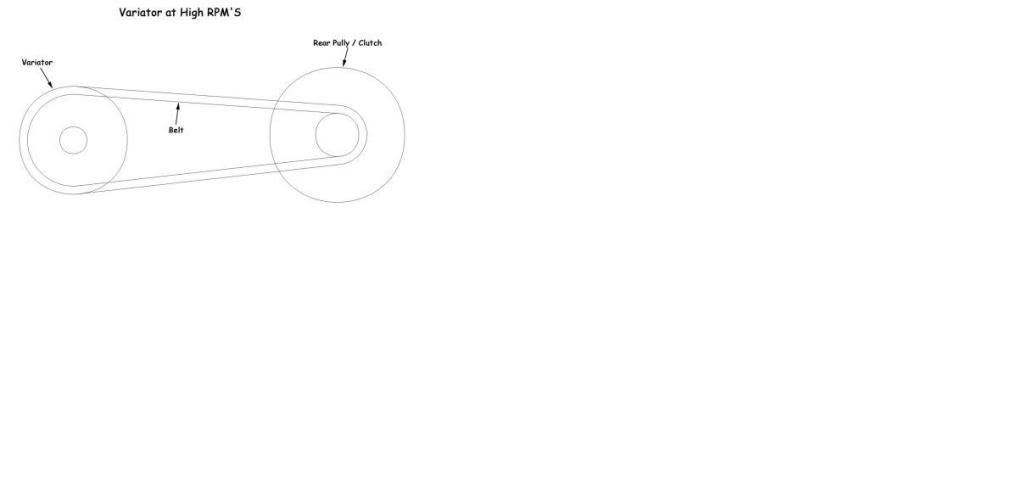 Now as the RPM's of the motor increase, the centrifugal force pushes the roller weights outward.
The roller weights push out and onto the angle plates surface. This causes the rear half of the pulley to move toward the front half of the pulley.
When the rear half of the pulley pushes to the front pulley, it forces the belt out to a higher gear ratio.
This is the basic operation of the front pulley. Faster engine speeds cause the belt to go outward.
Ang kilala ko lang na gumagawa ng kalkal pulley ay ang magkatungali sa kalkalan.
try to inquire on this guys.
Monxjl-
http://mon2325.multiply.com/
Jad racing-0
921-4580151