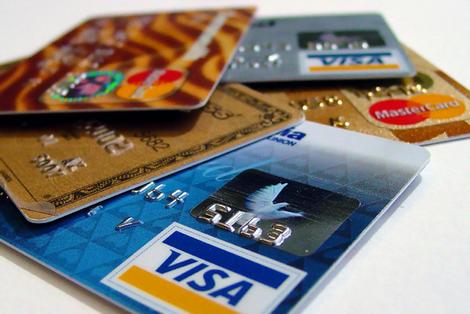 Photo courtesy of Benjii.me
I got an HSBC card last 2009 ago. The experience with this credit card premiums are superb in terms of security IMHO.It was my first credit card that I was able to manage for 3 years. Maybe because the Security features it has gave me the best experience after all. Then came my Metrobank Credit card. Although, I started with my HSBC a credit limit of 40,000 for the first year when Metrobank offers me their credit card, they gave me the same credit limit.
Now maintaining two credit card was a tough one. So what I do was all my installment plan I put it on one card and the other one which I use for groceries and gas for my scooter. Hsbc has a 5% rebate when I have my bike filled-up at caltex. So it's like having Php 50 when you have a Php 1,000 of unleaded gas on Caltex.
Then Last November, I receive another card from Metrobank. This time it's a Toyota Credit card. I offers a rebate on Toyota parts. The only problem now is I don't have a Toyota car. So I just have to tear the card down and not to activate it anymore. It's just tempting to have a card for the car. Now another credit card company offers me a card. They are saying if I already have a card, then I am pre qualify on their offer. So I immediately say Yes, I have a credit card and NO I won't take your card for the reason that I won't use it. It's a fact. I have a card and a lot of card that sits on the trash.
I was wondering how they got my number and how they knew that I got a good standing on my credit cards. Just a tip. Always, Pay the Whole amount on your credit card bills. Having remaining balance would add up your credits and eventually make your new credit card bills a more higher than you expected. As of the moment, I got a 72,000 credit limit on my hsbc card and my metrobank just add up another 12,000. We'll Credit cards are not your enemies. We've been to situation wherein we can't pay out card and eventually we have to go for amnestry program that you would pay it for the whole year divided in 12 months. Having a Paylite amnesty program won't be able to use your credit card anymore and you have to reapply after 6months.If you have a problem with your credit card I think it's the best way I think that I can recommend in order for you to be debt free.
Having credit card are good. Money is not bad nor credit card. Its you who has the problem. Face it and accept it and soon you will be surprise you are debt free.